I haven't been to Whytecliff Park in a long time. Today started out being sunny and it's going to rain for the rest of the week, so I decided this was the day to go back. I was reminded of Whytecliff when I stumbled across The Anachronism, a short which was filmed partly in the park. Here is the island (well, it's an island at high tide) on which the children find the artifact:
There are lots of places which offer pleasant clambering.
Out to the West a ferry was off to Vancouver Island.
When it's possible. I like to take a picture of someone taking a picture of someone taking a picture of someone. What can I say, I'm a programmer and I was captivated by recursion at a young and impressionable age. However, since I was sharing a large park with only 20 people or so, the odds were against that. I had to settle for taking a picture of someone taking a picture of someone.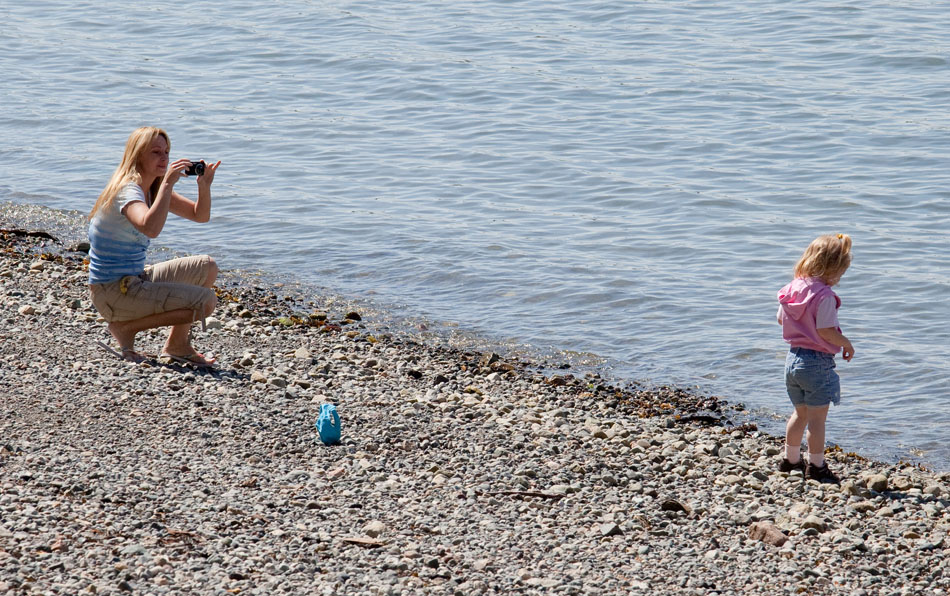 You can see across Bowen Island to the Sechelt Peninsula.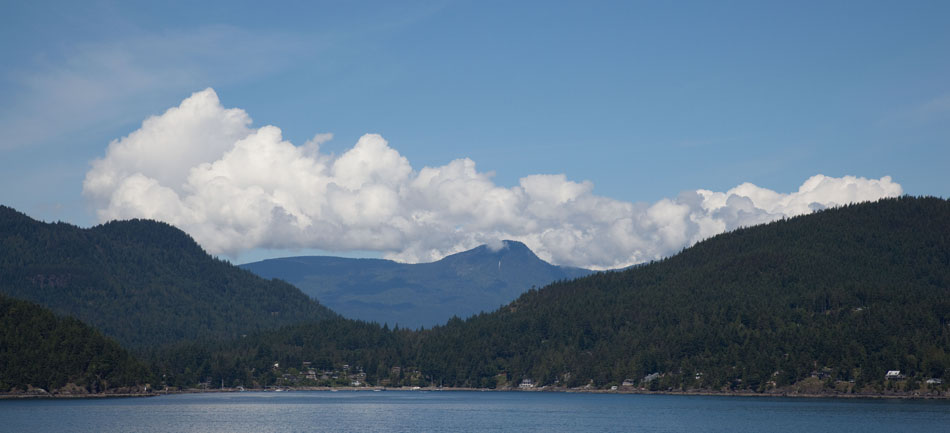 You can also see the many large, fancy, and expensive summer homes clinging to the steep slopes of Bowen Island. I wonder how reliable their water supplies are.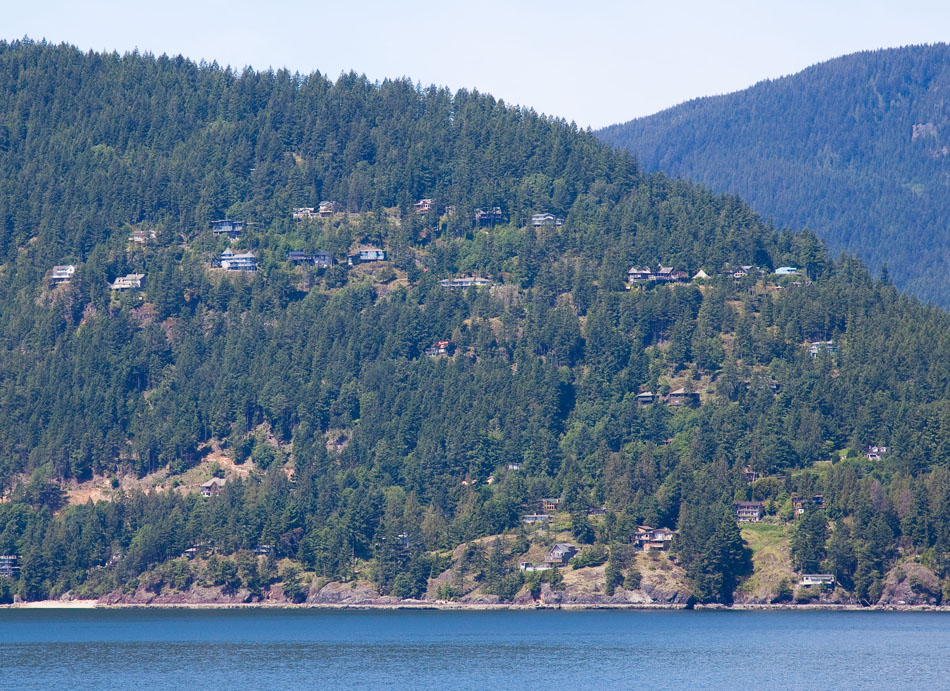 To the North East you can see the mainland and the mountains along Howe Sound.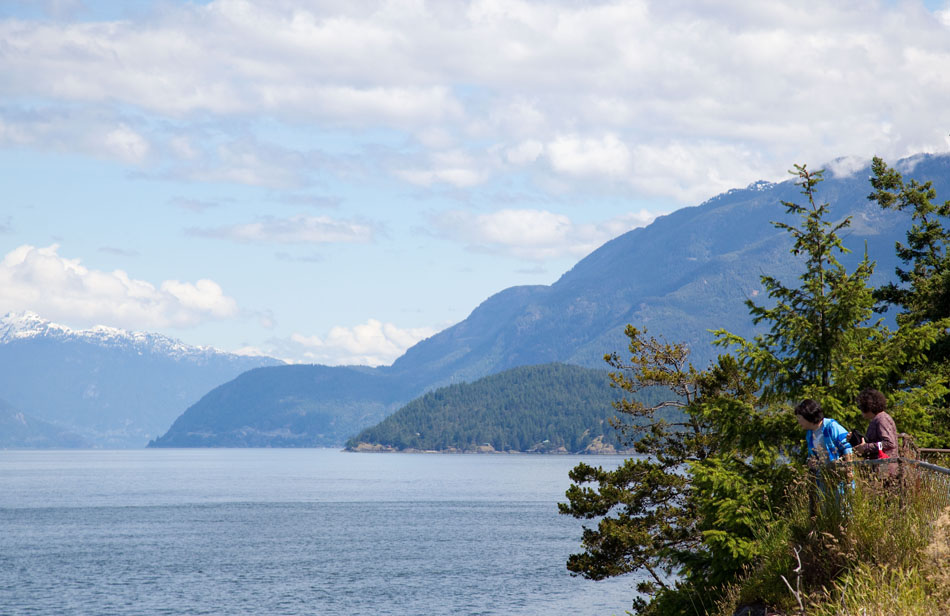 The tourists in the preceding picture were looking down at this boat full of guys out for a day on the water. I couldn't see any fishing gear, so maybe they were just cruising.
Many of the trees were busy working at procreation. Here's a cedar.
And here's a fir. They were blissfully unaware that their children would be ruthlessly mowed down by diligent park workers.
The rocky outcrops have the usual pockets of dirt that serve as home to wind-stressed but very photogenic conifers.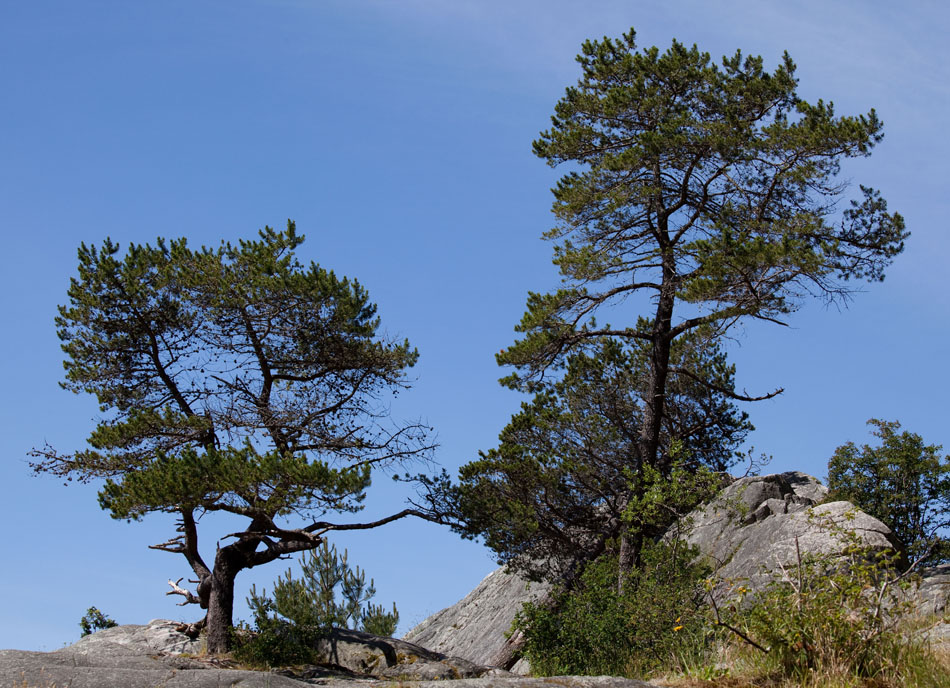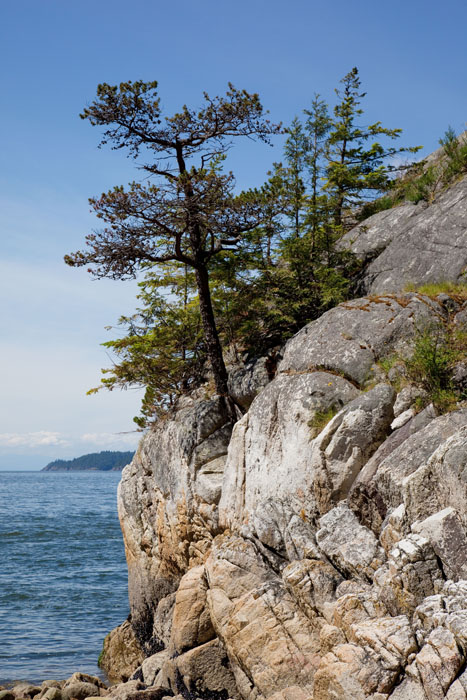 A short scramble down to the water gets you to a tiny cove that has it all: driftwood, a pebble beach, a navigational marker a short distance out in the water, a passing power boat, and the snow capped mountains of Vancouver Island in the distance.