We hadn't been up the Cypress Mountain road in years. And years. Today started out like most recent days: unseasonably cold and wet. When things improved later in the day we decided we'd better grab the opportunity to hustle up to the viewpoint on the Cypress Mountain road before sundown.
There are two bridges in this shot: Lions Gate/First Narrows up front, of course, but if you look carefully at the upper left you can see the suspension towers of the Alex Fraser bridge peeking over Burnaby.
... and in this shot: the Ironworkers Memorial Second Narrows Crossing with the Second Narrows railway bridge behind it. If you look carefully beyond the apartment towers in Burnaby you can just make out the Port Mann Bridge through the haze.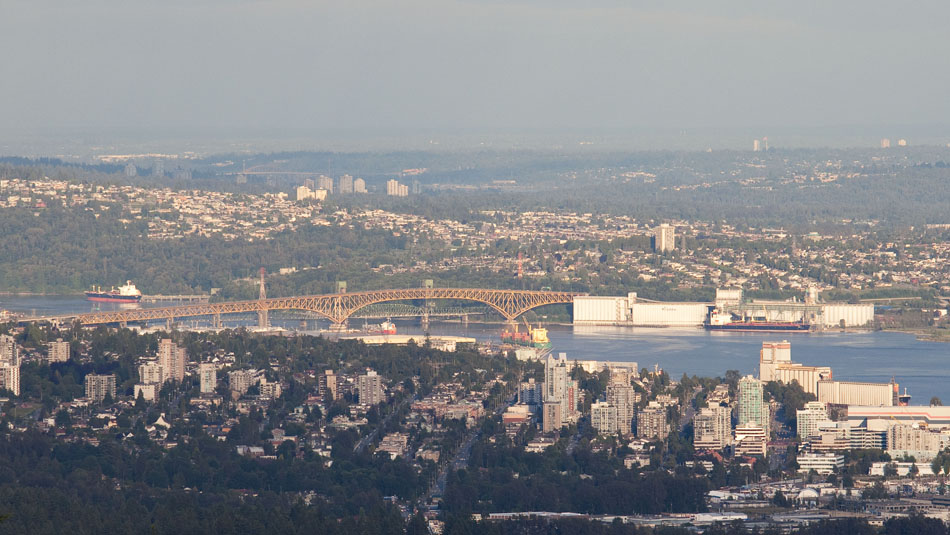 Still life: UBC/Point Grey with freighters and barge.
Vancouver Island.
On the way home we detoured over to Ferguson Point in Stanley Park and joined a bunch of visitors from New York who had just finished a meal at the Teahouse and were taking pictures. We felt a bit like tourists ourselves.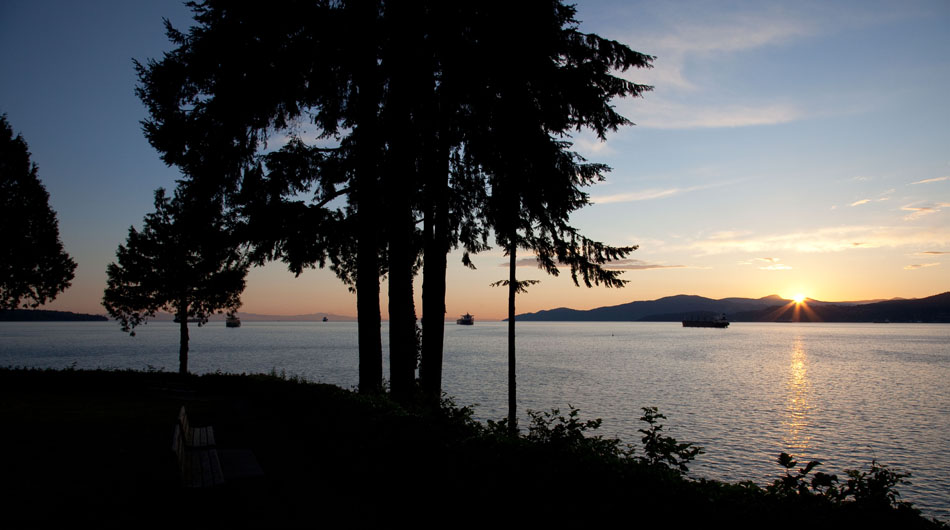 Over on Third Beach there was a group of people clustered around some enthusiastic drummers. It was still, so we could hear them quite clearly.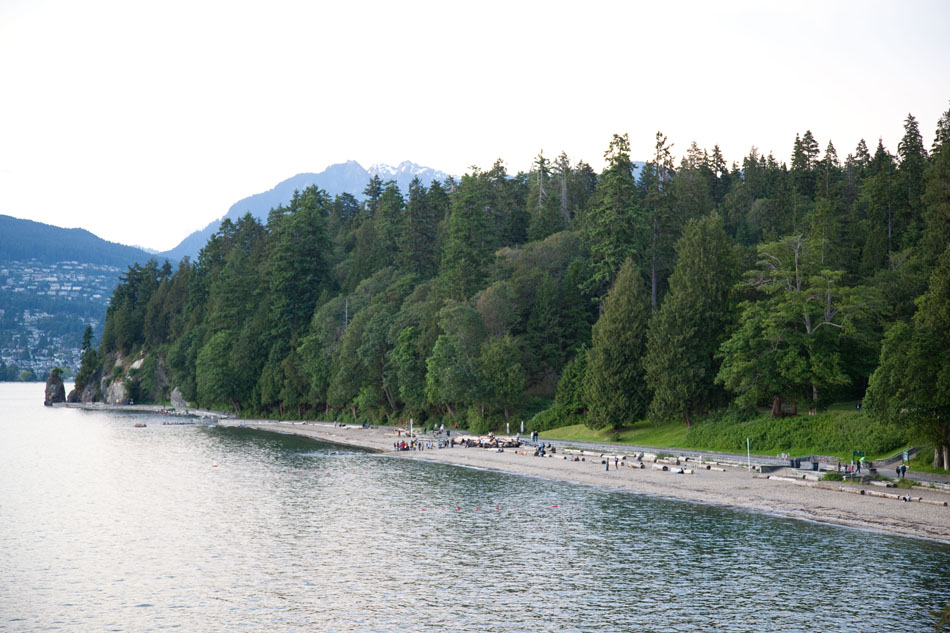 We stopped again at Point Grey Park because the sunset colours kept getting more intense. The underside of the clouds was orange-red ...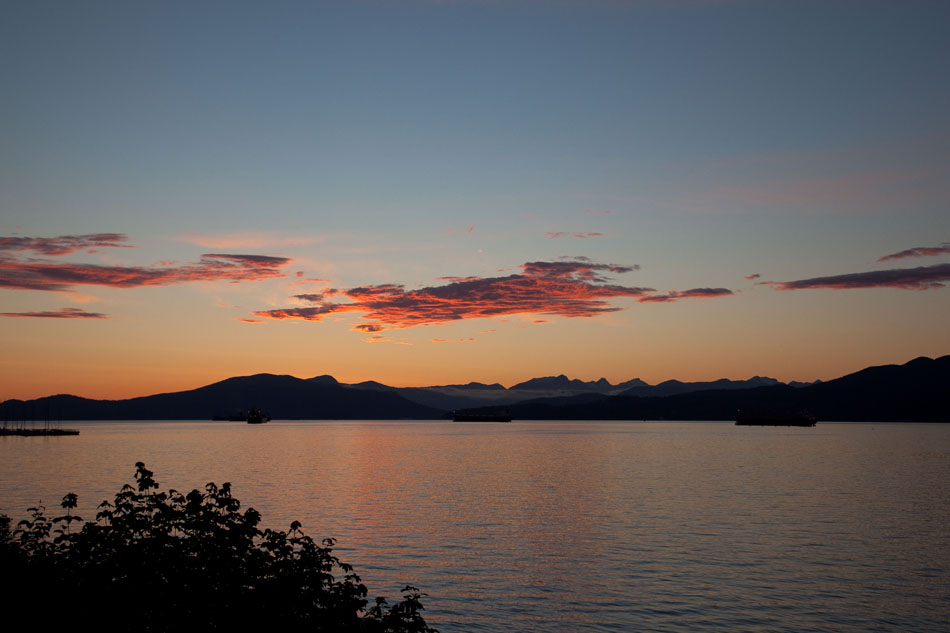 ... and downtown was a dusky purple.