On our recent loop through Alberta and Saskatchewan, we had to stop the car and get out from time to time in order to have enough room for our jaws to drop. This is a goofy way of saying that that the prairie skyscapes were in fine form. The first two shots were taken on highway 16 just west of Edmonton.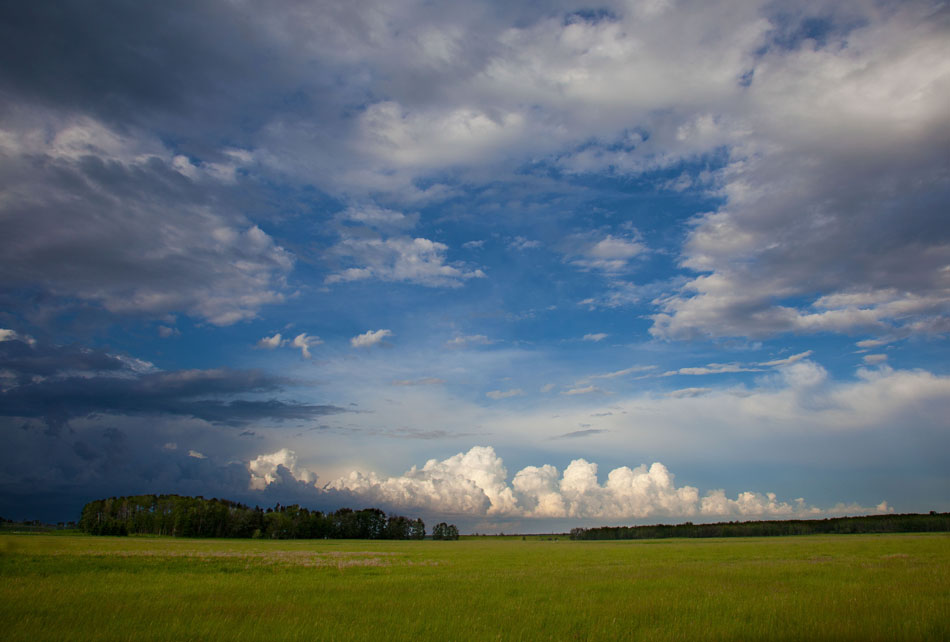 The next two were taken on Route 590 half an hour East of Innisfail.
Prairie roads don't really go on forever, but they do give that impression.
Saskatoon at sunset from the railroad bridge.