At this time of year, the evening sun shines directly on the East side of our garden. It was very still this particular evening and the bees were having a fine time. As usual, they pay a lot of attention to the lavender.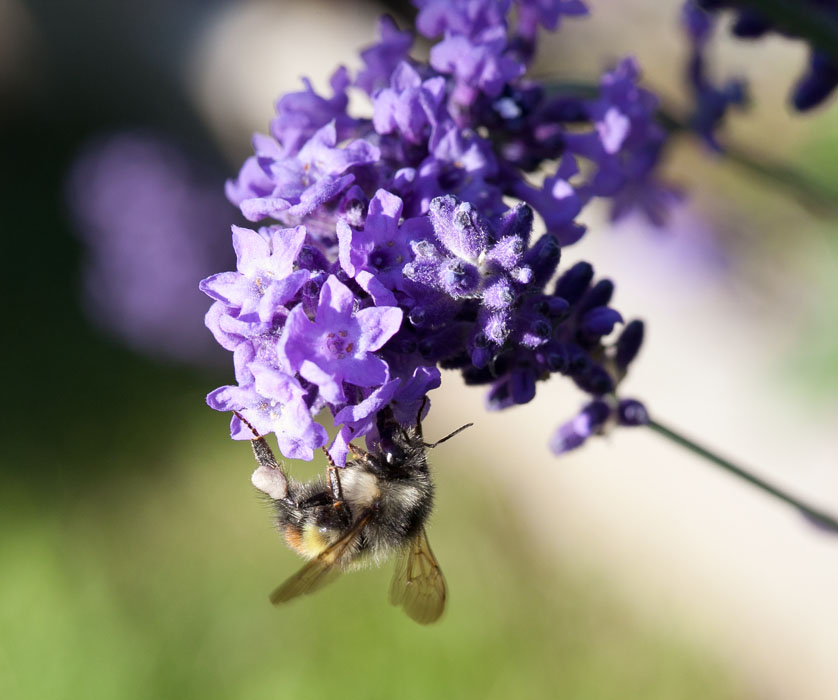 There is a penstemon in the garden because of its reputation for attracting hummingbirds. We've never seen a hummingbird visit the penstemon, perhaps because they'd rather use our hummingbird feeder. However, the bees like it.
Here's one just entering a flower.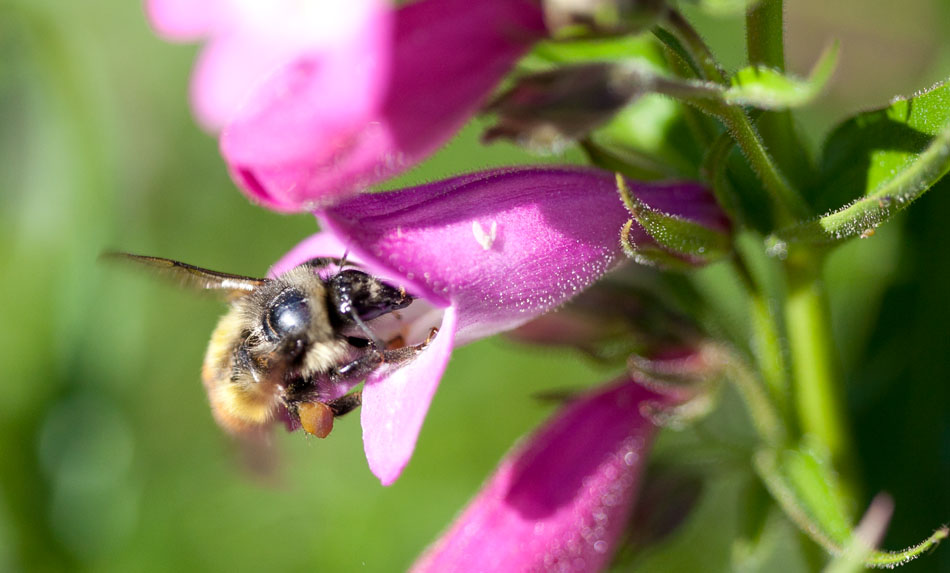 When they get all the way in, they almost disappear.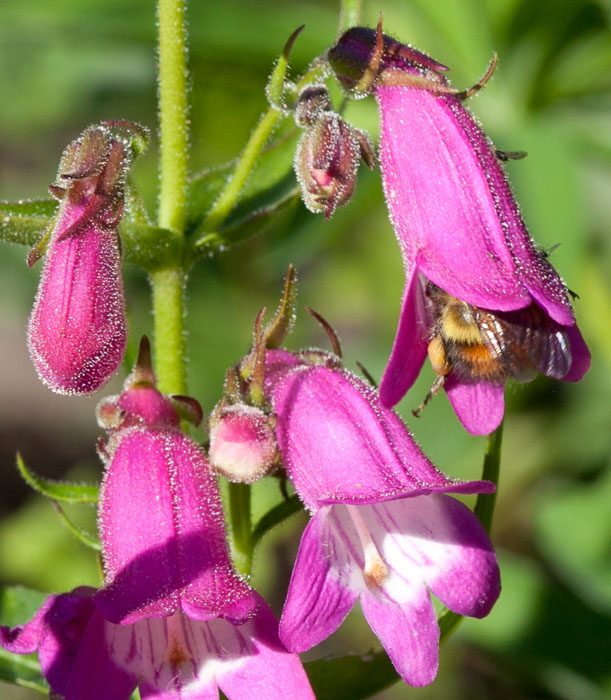 The star visitor was this dragonfly.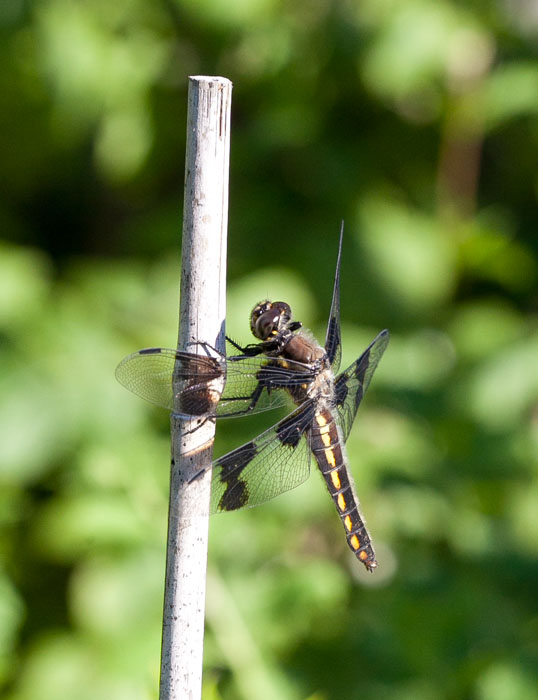 It had a very dramatic wing pattern.