Swiss Chard is a tough plant. It handles our mild winter well. The strong colour contrast between the stems and leaves add to the visual appeal of the plants.
For some reason the stems on this plant are more orange ...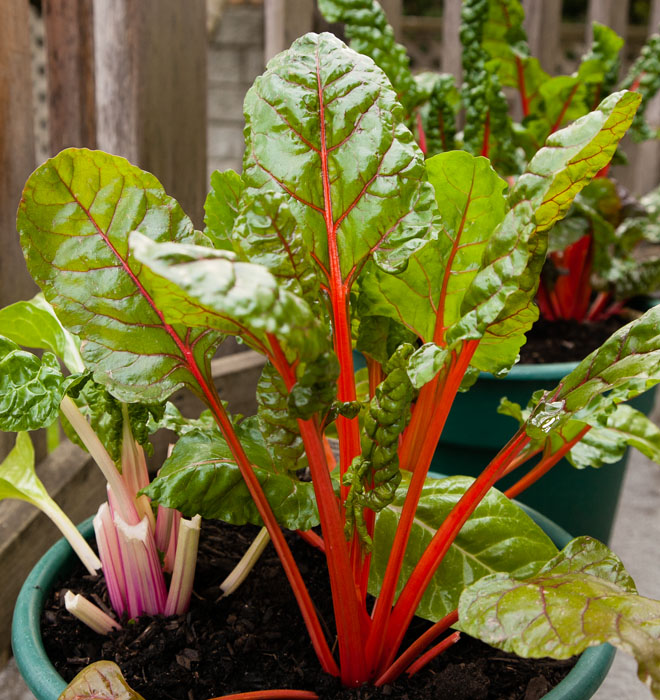 ... and these stems are a little more red.