The plum trees on our block are in full bloom. One of them has some tree fungus near its base.
Here is a closeup view. I think this may be Trametes Versicolor.
A block away someone has capped their front yard retaining wall with a very nice slab of wood.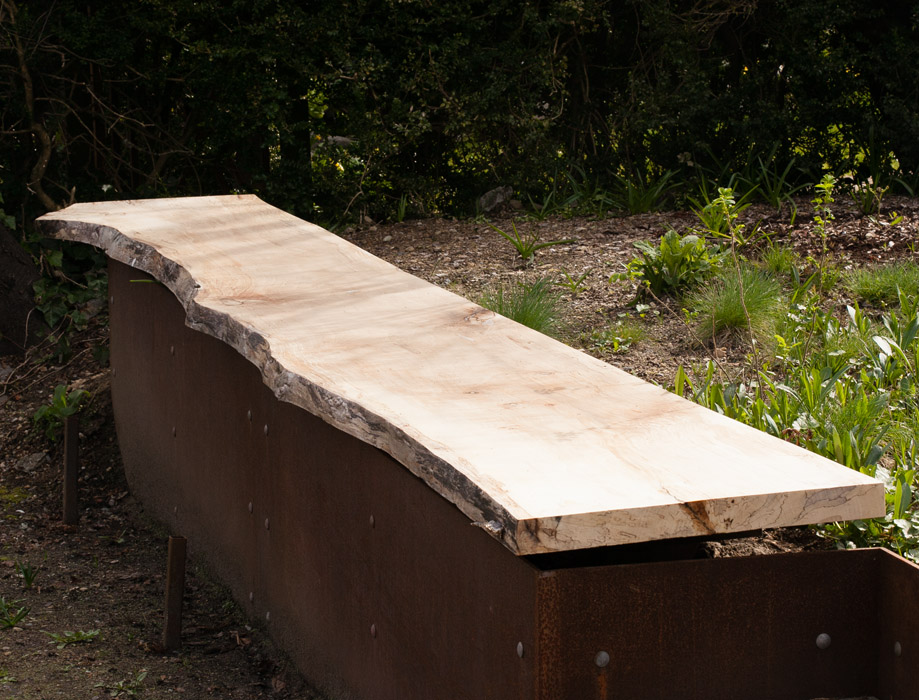 The edge of the slab where the bark used to be is growing some of the same fungus.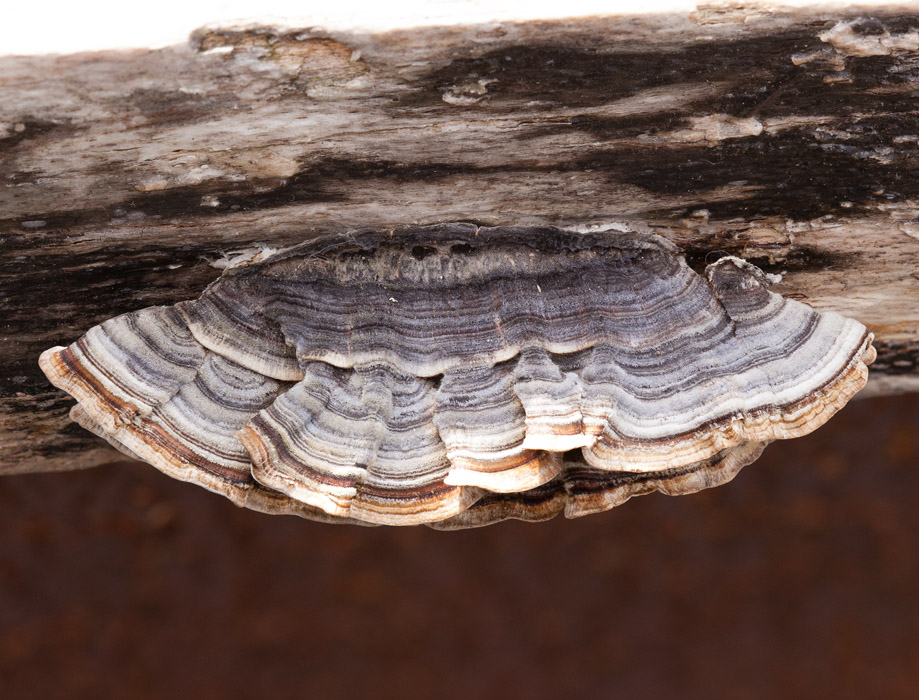 The other end of the slab has some, too. The colours of the striations harmonize with the surrounding wood in a way that looks like a deliberate abstract composition.