Cool, rainy day, solid overcast in the early evening. Great light to flatter the garden. The first subject is Rosemary Harkness - living in a pot between the houses, therefore very shaded and a little short of sunshine. Doing very well nonetheless.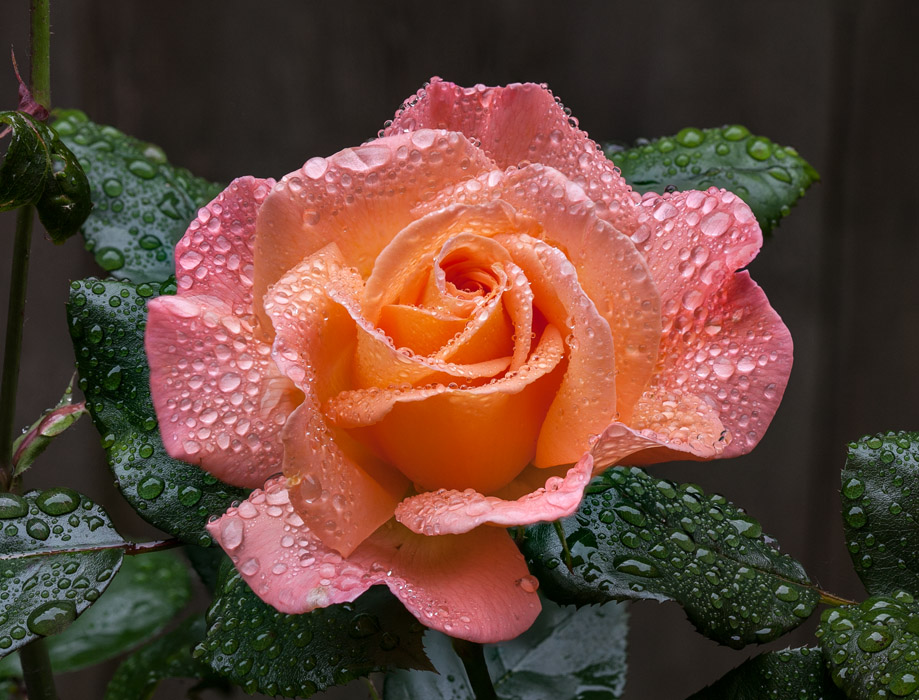 Liebeszauber: a tall, strong, prolific rose. The flowers that are currently open have been beaten up a bit by the rain, but the ones to come will do well if we get some sunshine.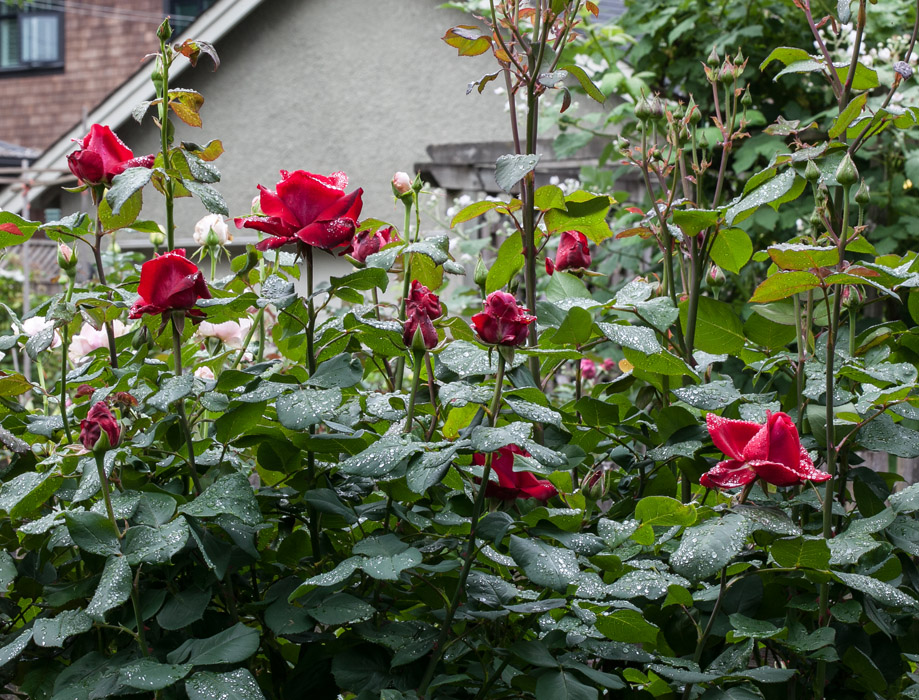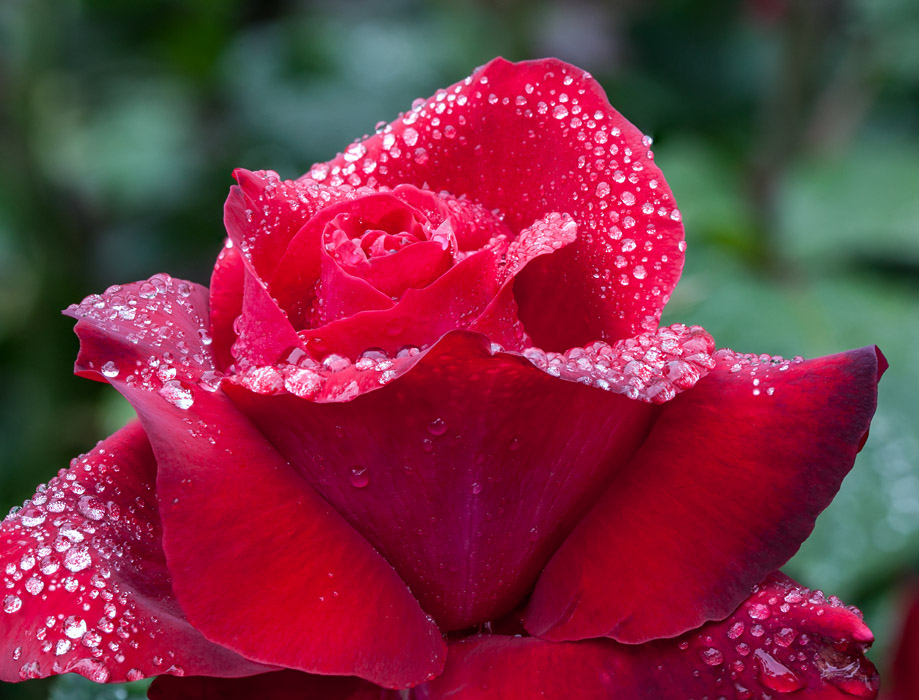 Roberta Bondar is still doing well, as described earlier this year- see here.
This was a Peace Rose, but it seems to have reverted to its root stock - as described last year.
Sunset Celebration.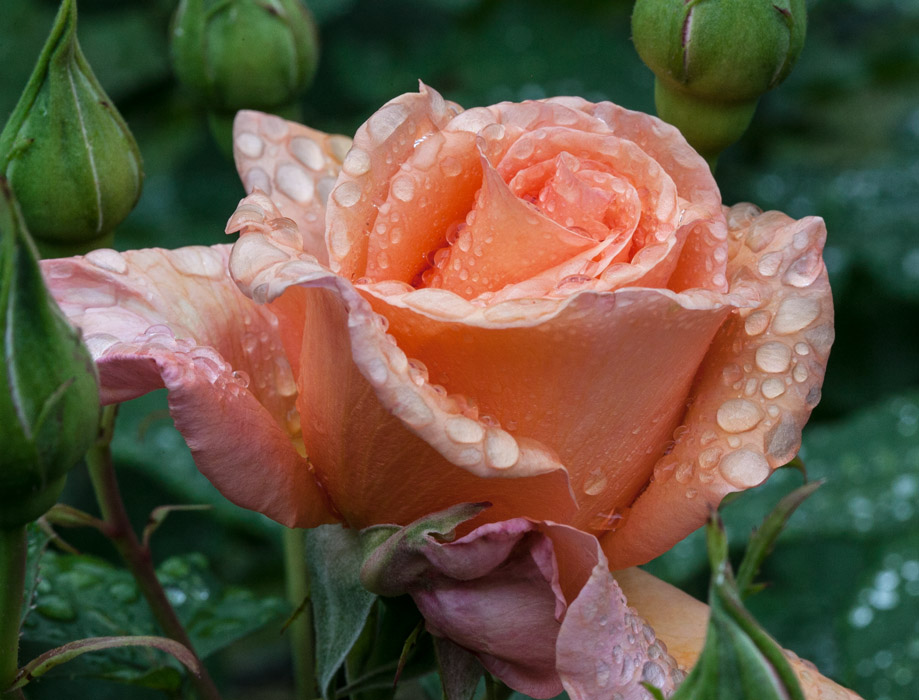 The roses are the most prominent part of the flower show right now, but the delphiniums are doing well, too.